Consultancy projects include:
First ranked national telecommunication operator - $3.5B Value
First ranked national engineering company - $2.1B Value
First ranked national e-commerce company - $750M Value
National subsidiary of a major global pharmaceutical company



Interim part-time roles include: International fashion retailer - $380M Turnover. 11 months as Group CHRO for this privately owned business which has almost 300 outlets in eight countries.
Family holding company, established 65 years - $400M Turnover. 23 months as Group CHRO, overseeing thirteen businesses. Plus additional major projects in its key transport and gas distribution subsidiaries.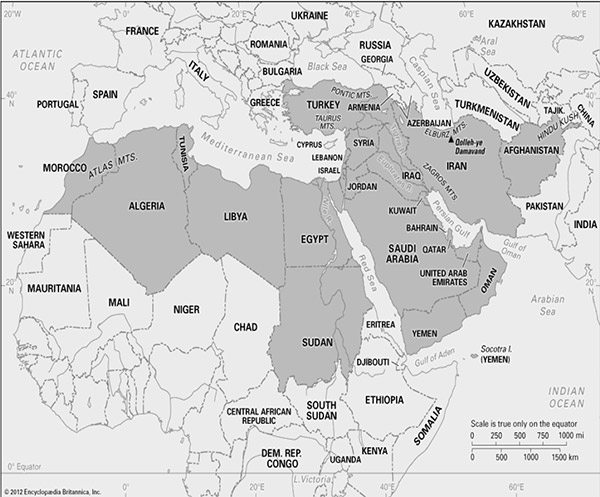 Projects Undertaken
-Turnaround analysis - planning, execution management in multiple projects.
-Structure design - setting up holding central company and functions including shared services, role profiles, KPIs, SLA's, setting annual objectives. Getting the structure embedded.
-Governance model design - including training Op Co Boards and many governance committees.
-Business processes - such as annual and quarterly planning & review cycles with balance score cards, charter of authority and other key decision making templates and tools.
-Risk function - set up, design, launch and capability training.
-Communication & employee engagement strategy and improving motivation and retention.
-Remuneration strategy - including multiple job evaluation, salary benchmarking, adjustment and annual performance bonus scheme design that directly match strategic objectives.
-Executive assessment projects for senior executives.
-Succession planning - process design and launch.
-Capability development strategy development & planning.
Some OTC Case Studies
Turnaround of a Large Gas Distributor

65 year old national business, losing market share and making losses. New structure, KPIs, financial review templates, cost reduction, leadership changes, CEO coaching. Fully implemented engagement plan. Set up a whole new governance model including a board, governance committees and COA. Brought back into profit with increase of +20% and gaining market share +7%.
Multinational Fashion Retailer. $380M Turnover

Leading the stabilisation of this business after major destructive change. Facilitated recruitment of a whole new top team, set up key governance processes, fixed a broken HR team, advised on M+A and business development. Retention was improved by +30% in 6 months.
Family business generational change

65 year old national business with13 subsidiary companies in various states of disorganisation. Created a new vision, mission and values for the group. Designed central holding company, company boards, governance committees. Developed all key role profiles, annual objectives with performance measures, charter of authority, and bonus system. Recruited new key people and coached CEOs.
Largest national telecom operator. $3.5B Value

Leading a team of five global experts from Ericsson. Conducted a full holistic review of the network operations function and all its connections to the rest of the business. We then made a full set of recommendations for improvements, including changes in processes, structures, role profiles, leadership, training for key capabilities and cultural changes.
Top Online business with over 65% of a market of 84M people. $750M Value

Commissioned by main investor to make a full assessment of the two founders and their fifteen top executives. Investigation conducted over five days. OTC then produced full reports on each individual and their teams. We assessed their capabilities, identifying strengths and all weaknesses that needed addressing before the business could develop further.
Previous large projects case studies
Second largest national telecom operator. $6.6B Value

It had acquired a 15 year old family owned telecom business and within 2 years it had lost 5% market share and $3B in value. OTC created a new strategy, vision and balance score card. We tracked the 10 strategic initiatives and re-organised the network into 9 regions, downsizing it by 25% and cutting two layers. We also instituted a massive cultural change program. Lost market share was regained in two years. Back in profit.
Second largest national telecom operator €1.4B Value

5 years of losing market share. Four CEOs in four years. Managed the relocation of the company to a new city, created new leadership culture, outsourced the network and IT, recruited 361 new managers. In two years we achieved +92% of our business targets.
Second largest national telecom operator. $450M Value

The company had gone from 80% market share to 20% in 12 years. Recruited a new CEO and management team. Developed a plan to relaunch the business, got the employees engaged and we explored the market. We were back in profit in 6 months with a 43% increase in revenue.
Sale of 49% of Aujan to Coca-Cola for $1B

Working with Aujan CEO and three other executives, we spent 2 years going through a full due diligence exercise before engaging in the deal making process. Once the deal was signed, we transformed all aspects of the business into the Coca-Cola model including our branding, processes and training. We drove the full synergies promised in the deal documents.
Acquisition of Coca-Cola Lebanon from Transmed

Acted as the project manager for this acquisition including working on issues in a fully unionised environment, which had 3 separate political sects. The business had been losing market share for 7 years and was utilising only 25% of its manufacturing capacity. We put in place a new CEO and gave the employees a renewed focus.
Sale of Yaohan for ₤15.3M

Developed a strategy for selling the property while retaining the existing Japanese business and expanding it to multi-site retail operation. Marketed the business in South East Asia and acted as the agent for this successful sale. This involved managing debenture holders and multiple shareholders.
Merger of Nationwide and Anglia Building Societies

As the Group Organisational Development manager, oversaw the merging of all key departments and the development of a combined structure. This included the appointment of all key line managers into the new structure and facilitating decisions on the location of each function. After the merger, spent 2 years helping to build effective teams and then amalgamating the teams from each business.